Fulfilling my need to plan...
I want to make sure my health is up to snuff and I'm making use of my health insurance while I have it, so I'm scheduling some regular check-ups. Also, I'm looking into:
what types of documents I may need to bring with me
fees I may encounter when accessing my U.S banking accounts
possible penalties I may incur for canceling my car insurance
Immunizations
A couple weeks ago I told my doctor that I'd like to spend time in Buenos Aires; I asked what types of immunizations I should get. She recommended I get a the Hepatitis A and Hepatitis B vaccination. She also recommended that I have my latest immunization history sent to her office. Afterwards I contacted my college (I knew they had records of my latest immunizations). They faxed over my history and it turns out I was over due for a tetanus shot. I scheduled appointments for all three - tetanus, which now includes the whooping cough vaccine, Hep A and Hep B. I'll soon be up-to-date with immunizations.
Birth Certificate
Yesterday, I printed out a form to request my birth certificate. It will cost $10. (To process the request online would cost $8 more; my frugal self will be snail mailing it.) I'll need to make copies of my drivers license and the change of address card (since my drivers license address is incorrect).
Accessing Money in BA
I'm starting to think about moving my checking and possibly my money market account to another bank to avoid ATM withdraw fees once in BsAs. There's some discussion about this on the baexpats.com site. I know that my credit union won't charge me, but there will be a fee from the owner of the ATM and possibly a foreign conversion fee. It appears Charles Schwab does not charge any fees and gives you back any fees that owners of ATMs charge. I don't plan on using my savings, but if I do, I don't want to pay fees to access my money. Here is
what expats are saying about atm fees in BsAs
.
More about Banking and Credit Card Fees in BsAs
Criminal Background Check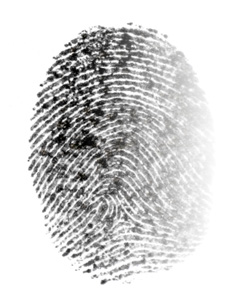 Sometime this week Moira and I will get our fingerprints taken. For me, I need them to apply for a
Criminal Background check
that will be needed to apply for working papers in BsAs and Moria needs hers for when she applies for a public school position.
Canceling Car Insurance
My blog stalking is paying off. I just read that I just can't just cancel my auto insurance without a penalty when/if I decide to get it again.
By canceling auto insurance, they, the auto insurers like Nationwide, views that as a lapse in insurance
. If I would go for auto insurance again (after a lapse of insurance) I will be considered high risk and end up paying more!
Solution? I just spoke with Nationwide and they suggested that before canceling my policy, I be added to someone else's policy as a second driver. This way there won't be a lapse of insurance. The cost, she said, should be minimal,, if none since I'm over 30 and have a clean driving record.